Unexpected circumstances can happen…
Our goal is to develop a long term relationship with our customers and this all starts with friendly and clear communication. If you have a concern we have a process to ensure your concern is addressed. It starts with you contacting us, via email, telephone, or in person so we can resolve and communicate one-on-one to an acceptable and agreeable resolution. With decades of experience in great customer support we have come up designed a simple 3 step process to making things right again. Our experience shows a success rate of over 99% of all issues can be resolved to our customer's satisfaction through this process.
Three Steps to Get Back on Track
Contact us with the nature of your issue so we can review and direct your concern the correct department: technical support, billing, sales etc..
If after Internet Lightspeed's staff have attempted to resolve your concerns, and you are still having issues, ask to have your problem escalated to a Team Lead or Department Supervisor. If they are unavailable at the time of your request they will contact you via the method you request.
Should the Team Lead or Department Supervisor be unable to meet your expectations with the solution that they provide, you should ask to discuss this with a Manager.
Please realize that if you ask for your concerns to be addressed out of sequence it can result in slower resolution times as upper level staffing will not have immediate access to the tools and information relating to your services. Overall this system works exceptionally well.
Beyond Our Process
Should you not be able to reach a resolution to your satisfaction you can always turn to the various Government bodies to assist you in a resolution of your dispute. The Canadian Radio-television and Telecommunications Commission (CRTC) and/or the Commission for Complaints for Telecom-television Services (CCTS) is available to assist you in that regard.
CRTC (Canadian Radio-television and Telecommunications Commission)
The CRTC is an independent agency of Government of Canada, responsible for the regulation of telecommunication companies. Many of Internet Lightspeed's services are regulated by the CRTC, such as phone service and most internet services.
CRTC Contact Information:
Website / Support Center: http://crtc.gc.ca/eng/contact/#complaint
Address: Secretary General, CRTC, Ottawa, Ontario K1A 0N2
Fax: 819-994-0218
Toll-free telephone: 1-877-249-CRTC (2782)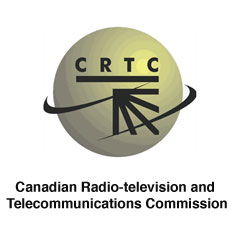 CCTS (Commission for Complaints for Telecom-television Services)
CCTS is an independent agency who has been empowered to assist with the resolution of complaints by customers about their telecom and TV services. This assistance is provided free of charge to the end consumer. Should you have a complaint about your services with Internet Lightspeed, you must first try to resolve it directly with us before you can make use of the CCTS services.
CCTS Contact Information:
Website: http://www.ccts-cprst.ca
Address: CCTS, P.O. Box 56067 – Minto Place RO, Ottawa, ON K1R 7Z1
Fax: 1-877-782-2924
Toll-free telephone: 1 888 221-1687
Email: response@ccts-cprst.ca