Better than both Shaw Cable and Telus for price and quality of service. That's right, move aside TekSavvy, Comwave, CIK, Novus Clicktel, Distributel, etc. Internet Lightspeed has the fastest high quality Internet in Western Canada, regardless if you prefer Fibre Optic, cable Internet, or telephone (ADSL / VDSL) we have you covered.
… ask us how we can save you money and give you a better service and experience.
Internet Lightspeed, providing home & business Internet Services for over a quarter century.
Since 1994 we have been serving all of Alberta and BC by providing businesses and residential Internet services. Starting with webhosting and 56k dial up services in the Greater Vancouver, Surrey, Abbotsford and Oakanagan-Kelowna and expanding into Highspeed Internet ADSL – DSL connections then fast Cable Internet and now with Fibre Optic Internet service.
Always offering British Columbia and Alberta more we introduced Naked Highspeed ADSL Internet to all areas in Western Canada including, Burnaby, Coquitlam, Delta, Richmond, Prince George, Vernon, Kamloops, Maple Ridge, Mission, Victoria, Calgary, Edmonton, Fort McMurray and Surrounding Areas with ADSL Dslam access in an approximately 3000 Central Offices in British Columbia and Alberta.
Internet Lightspeed also offers our own VoIP Digital Phone Service, Dolphin Tel.
Internet Lightspeed provides value and saves money for our clients constantly upgrading our facilities to providing the most stable worry free Internet services for which people can connect with each other without the hustle of slow connectivity.
Using high speed internet, we can connect with our love ones faster without having the problem of high cost internet. Get the speed and reliability to game, stream, download, and do all the connected activities that are part of the landscape of daily digital life for less.
If you have any question or inquiries, you can contact our support team or send us an email located on our contact us page.
FLAT RATES WILL SAVE YOU MONEY.
We save you money with "Great Rates" and no big price increases. Just ask our Sales Team for complete details.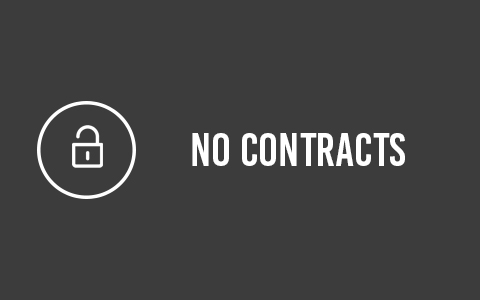 Lightspeed WON'T tie you down
We provide award winning service & technical support. Service this good you will never go elsewhere to get your Internet.
We have over 900, 5 Star Google Reviews, here are a few
If you are tired of waiting for hours when contacting your Internet Service Provider when your service is down why not try Internet Lightspeed. This company is located in Burnaby... read more and the technical support team knows what they are doing and gets things working quickly. It is rare that I have ever had a problem with my Internet, it is extremely reliable. Great company!

Les Frost


Well priced, network quality is good. Supportive team

Salman Masood


I have been with this company for many years (not sure exactly how long but I do believe it to be at least 5 years). The service they provided... read more has always been very reliable. Not only they have never raise my cost, they reduced it by a good $10 per month when they came out with new promotion for better deal for new sign up. They have always provided me with courteous, speedy (instant) and satisfactory service whenever I had the need to contact them.

Stan Lo


Great service and WONDERFUL prices!

Coleboe1


I finally switched from Shaw to Lightspeed five years ago. They've been nothing short of excellent. Their prices never go up, their plans include unlimited data, their speeds are ~10%... read more over-provisioned, there are no contracts, their tech support team is wonderful, and my bills are predictable to the penny every month. Their back-end provider's network (CipherKey) is rock solid. My service has gone down periodically, but every single time it's due to Shaw's maintenance windows or mis-configurations. In a world of awful, wallet-squeezing ISPs, Lightspeed is a breeze. For best experience: Buy a TC4400 modem and get separate device(s) to handle routing/firewall/switching/WiFi. It'll be more expensive up-front but you'll never need to reboot your network again.

Steve Currie


Lightspeed internet is high quality in Calgary, AB. Best price for the low-to-mid tiers they offer, and it's good to support non-monopolistic businesses as much as possible. Their tech support... read more is knowledgeable and helpful; as an advanced computer user, it's always a pleasure to phone them (which is very rare). Would recommend!

Parker Link


Very professional service was fast and painless,

Darren Hobbs


So easy to work with. No surprises.

Andrew Meggait


LightSpeed has excellent staff from sales, to customer service to Tech support. The follow up service is so strong. They listen to you, they do their work perfectly and contact... read more you once and twice. They look for the details and they want to be sure you as a customer is totally satisfied. Their satisfaction to clients is PRACTICAL. Thanks Sal from Tech support for the extra miles you did and your patience to fix the issue I was facing.

Raymond Hindeleh


No complain about the steadiness of the internet speed

Terry Lee


Excellent customer service, unlike other internet providers.

ML Kayra


Great service, easy set up and service and billing inquiries always handled professionally.

dann soloman


I moved from Shaw to Lightspeed 1 year ago and never regret with my decision. On Shaw 300Mbps I paid $100+ monthly (2 years contract), and with Lightspeed i... read more only paid $44 monthly for 75Mbps no contract. Of course the download speed is slower compare than Shaw. But i don't need that plan because my family is sufficient with this plan. 75Mbps is enough for 3 Smartphone, 3 Ipad, 1 TV (Netflix and Amazon). The only down thing is the modem, it need a router in order to connect all devices to the internet. My modem is ARIS SB 6141 (see picture: white device) Router im using different Brand (picture: black device). Location Burnaby, BC

David Victor


Super service with good pricing.

Jack Fisher


I cant believe that it was so easy to start a new internet services by phone. Thank you for all your help.

Marcia marcinha


I have been using Internet Lightspeed for several years now. I have always been very satisfied with the service. Tonight I had to call tech support for the first time,... read more and they were very helpful and knowledgeable. My problem was resolved right away.

Ryan Henning


Excellent, consistent service from all departments & at a reasonable price point.

Viva 4 Viv


Helpful customer service.Transferring address was easy.they explained it clearly.There was no downtime during the transfer of address as internet access is essential for my work.

Seb H Usi


This is a locally based business in Vancouver. They offer competitive rates with the big guys and local contact for ease of communication.

Terry Newall


I have been with them for 6 years and only had two or three times with the internet down. Amazing service every time I called them to have the problem... read more fixed. Got a tech on the phone after barely two minutes of waiting time. I would recommend them to anyone.

shuswap


Great customer service and reliable tech support. Great for people with standard needs for an internet connection such as home office, streaming, and regular downloads. Great value overall.

Alvaro Flores


The most helpful and customer oriented internet services. I wish more people in Alberta would find the Lightspeed company. Great rates and always easy to get through with questions.

Alena Valova99


Thanks to Internet Lightspeed, I have received excellent internet coverage and saved loads of money over the course of several years . The only time I called for technical assistance,... read more they responded quickly - turns out it wasn't them, it was a nearby power outage. J. Templeton

J Templeton


Very good customer service.

Lance Love


*EDIT* We came back to Internet Lightspeed. We tried out a Telus package and found that their Optik set up was slightly better speed but WAY more expensive. Totally not... read more worth it because the internet package we had(still have) with Lightspeed was ~roughly~ the same quality for way cheaper. For your average bear household, Internet Lightspeed will meet your needs and not cost an absurd amount. In case you think we must not use much internet, our use includes games like C.O.D., Switch games, streaming services, music, smart T.V. plus my partner is doing his computer engineering schoolwork from home... And 2 computers running virtual work environments (MS Teams, VPN etc) simultaneously for hours at a time. Lightspeed also made the whole "trying out a new thing" SUPER easy. We experienced no disruption in our service (though we do own our modem, so that helps). I Stand by my previous review AND like them even more now. *end of edit* This is a solid little company - they are reasonably priced, have pretty decent internet options, and very speedy support services. We were with them for years (3+) and never had any issues. We only left because we need a different set up now, but I HIGHLY recommend this company and their internet service.

Molly Fredeen


This company processed my new service without delay .I had a small billing issue which was resolved upon calling their accounts department. Self installation worked correctly

Terry Moorby


The technicians here provide excellent customer service. They will try and resolve your problem as quickly as possible. I am one satisfied customer!

Gord Myrdal


These guys are great. The bigger tele-com, charge twice as much, and put you on hold for hours when you need assistance. I don't think i've ever spent more than... read more 20 minutes on the phone, when calling them. Update; their CSR asked me to provide a review. So, two years later, this comment stands. The only issues with outages, are when EVERYONE has outages. Not Lightspeed's fault.

Akinna Kronemeyer


We have used Lightspeed for 8 years. We use the slightly more than basic package and run our VOIP phone and multiple devices at a time (at least 6) with... read more no issues. If/when we have a service issue, the wait times are minimal (seconds to a few minutes) and the tech people are very helpful. They even helped me set up my router, which they did not provide. Thanks guys!

Notmir Hill


Provides excellent service, prompt and viable answers, and always with a friendly vocal cadence.

Percy Smith


nice people, i asked questions that required research and my questions were answered quickly, politely and fully. thank you.

willow macdonald


Customer support has always been great every time I called them.

Ross MacGregor


These people went over a beyond being nice. I've been with them for over 6 years. They have had always good technical support and answer my questions with patients.... read more Or when I have needed them to come to my house to service my equipment. Just this last time I talked to them to stop service because of a house fire i had equipment that I was borrowing they told me not to worry about the cost of it and that they would install service at my new address for free. They are one of the cheapest places to go with awesome service. You get more bang for your buck with these people. So try them out.

Karin Skaley


It's cheaper than pretty much anything else and the tech support is friendly, patient and helpful.

Robert Humber


Very happy to have switched from Shaw years ago. We use the cable connection to Lightspeed. The price, speed, and quality is very good. We just moved houses and... read more the switchover was painless. We disconnected the router as the last thing before we left the old address. Lightspeed arranged for Shaw to come and ensure we had service at the new address on the next day when we moved in. They arrived at 8:15 and we had internet through Lightspeed at 8:30AM. It was very smooth.

David Carlson


As a technically deprived senior citizen, when something goes wrong with my WiFi or phone, I tend to panic. Whenever I phone their tech support, I get my problems... read more resolved by a friendly, efficient and, most important, patient staff. And their rates are way better than the mega providers.

Neil McCulloch

PROVIDING THE BEST INTERNET PRICES & SERVICE SINCE 1994!