Better than both Shaw Cable and Telus for price and quality of service. That's right, move aside TekSavvy, Comwave, CIK, Novus Clicktel, Distributel, etc. Internet Lightspeed has the fastest high quality Internet in Western Canada, regardless if you prefer Fibre Optic, cable Internet, or telephone (ADSL / VDSL) we have you covered.
… ask us how we can save you money and give you a better service and experience.
Internet Lightspeed, providing home & business Internet Services for over a quarter century.
Since 1994 we have been serving all of Alberta and BC by providing businesses and residential Internet services. Starting with webhosting and 56k dial up services in the Greater Vancouver, Surrey, Abbotsford and Oakanagan-Kelowna and expanding into Highspeed Internet ADSL – DSL connections then fast Cable Internet and now with Fibre Optic Internet service.
Always offering British Columbia and Alberta more we introduced Naked Highspeed ADSL Internet to all areas in Western Canada including, Burnaby, Coquitlam, Delta, Richmond, Prince George, Vernon, Kamloops, Maple Ridge, Mission, Victoria, Calgary, Edmonton, Fort McMurray and Surrounding Areas with ADSL Dslam access in an approximately 3000 Central Offices in British Columbia and Alberta.
Internet Lightspeed also offers our own VoIP Digital Phone Service, Dolphin Tel.
Internet Lightspeed provides value and saves money for our clients constantly upgrading our facilities to providing the most stable worry free Internet services for which people can connect with each other without the hustle of slow connectivity.
Using high speed internet, we can connect with our love ones faster without having the problem of high cost internet. Get the speed and reliability to game, stream, download, and do all the connected activities that are part of the landscape of daily digital life for less.
If you have any question or inquiries, you can contact our support team or send us an email located on our contact us page.
FLAT RATES WILL SAVE YOU MONEY.
We save you money with "Great Rates" and no big price increases. Just ask our Sales Team for complete details.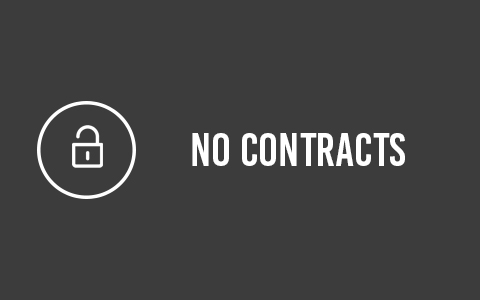 Lightspeed WON'T tie you down
We provide award winning service & technical support. Service this good you will never go elsewhere to get your Internet.
We have over 1000, 5 Star Google Reviews, here are a few
nice people, i asked questions that required research and my questions were answered quickly, politely and fully. thank you.

willow macdonald


This is a locally based business in Vancouver. They offer competitive rates with the big guys and local contact for ease of communication.

Terry Newall


I switched from a major carrier a couple years ago because of high prices and slow service. Definitely made the right choice with Lightspeed. Internet and voip is great price,... read more and Jonathan has been killing it with the rapid tech service, chasing down the telus folk to fix the lines coming into my house.

Jarrod Brown


Helpful customer service.Transferring address was easy.they explained it clearly.There was no downtime during the transfer of address as internet access is essential for my work.

Seb H Usi


Very Professional Company

Aderson May


The representative who called me, was pleasant and helpful, he explained everything to me about my bills and others... I told him I am retired with low pension, so... read more he offered me new acceptable plan for which I thank you very much.

Marlowe Manering


It's cheaper than pretty much anything else and the tech support is friendly, patient and helpful.

Robert Humber


These guys are great. The bigger tele-com, charge twice as much, and put you on hold for hours when you need assistance. I don't think i've ever spent more than... read more 20 minutes on the phone, when calling them. Update; their CSR asked me to provide a review. So, two years later, this comment stands. The only issues with outages, are when EVERYONE has outages. Not Lightspeed's fault.

Akinna Kronemeyer


Internet Lightspeed is the one and only the best product and service I would ever use. I highly recommend this company for all your internet service needs in your... read more home. It is bare-none to any other service I have ever used and I will never go back to the other companies I have used in the past. I know exactly what monetary needs are to keep my account current and their honesty is completely trustworthy.

Jodie Mills


Great price on great internet.

John Hoye


Lightspeed agent picked up fast and was very efficient.

Glen


Good ISP, impeccable customer service. Very well versed billing department and a internet signal that doesn't stop

Mikhail lenzen


Alex Grobov


Great people and if the transmission rates match both the people and the rates they have stated, it bodes dark times for the big three.

Jim Newton


I love Lightspeed. We've been with them for 7 years and don't have a single complaint. Service is reliable and affordable. They never call me to harass me to spend... read more more and I never have to renegotiate my price at the end of a contract like with other major providers. The price you start with is locked in forever if you don't change plans. Customer service is great. This is the lowest hassle internet service I've ever had. Highly recommend!

Andrea Paterson


Been with them for a year now I've upgraded my mbps 2 times now free of charge. Only had to reset the modem a couple times in that year service... read more is good

Nathan Duval


If you are tired of waiting for hours when contacting your Internet Service Provider when your service is down why not try Internet Lightspeed. This company is located in Burnaby... read more and the technical support team knows what they are doing and gets things working quickly. It is rare that I have ever had a problem with my Internet, it is extremely reliable. Great company!

Les Frost


Great internet Price and a very responsive customer service and billing Dept. I'd definately give them a try. They take a little bit to get set up at first. But... read more I didn't have one issue in the 2.5 years I was with them.

Patrick Lachance


Great service, great price.

Sebastien S


Best Pricing, Best Customer Service (in any industry!), best coverage. I would highly recommend Lightspeed they are great to deal with, efficient and someone ALWAYS answers the phone, no... read more long waits.

Bo Jurcevic


After being a Shaw customer for 28 years I changed to lightspeed for my internet and phone service. This was a very smart thing to do Lightspeed is a pleasure... read more to do business with.

Lee Robertshaw


Great services for reasonable cost. Thanks Lightspeed!!

Howlsong Bloodrain


I have to say Lightspeed has been a a reliable internet supplier for me for several years, prices and support.

Bob Hart


My daughter and her mom had switched to Lightspeed.ca and suggested that I do the same when my Shaw contract expired which it did. I tried to get Shaw... read more to renew my contract for another two years at the same price which was higher than Lightspeed but I figured it would be less hassle to just continue with them. They refused so I gave them my one month notice that I would not renew my contract. I contacted Lightspeed and took their plan but made sure there was overlap in case of issues. I only had one issue. The first modem that Lightspeed sent me turned out to be defective. They sent me a second one pronto. It was here fast is 3 working days. I still had my Shaw to use in the meantime. Lightspeed got Shaw to provision my new modem on the day I received it and I was up and running with about 10% faster speed than I am supposed to get. No complaints about this! Their technical department was very helpful. Although I'm a new customer, my daughter and her mother have been with Lightspeed for over nine months with no issues of any kind including outages. They swear by Lightspeed and all of the money they have saved so far. I look forward to a long relationship with Lightspeed.

Rolland Coderre


Never had a problem with this company s servise. They away worked with me. I would call to let them know my payment would be little late. They would make... read more arangement to help me. Thank you you been very good to me, I recomend light speed to anyone.

Napoleon George


Easy to deal with, efficient service, unbeatable prices!

Lisa Kung


Much better price for the same internet telus provides (VDSL/ADSL). Had no real outages, more reliable than Shaw/Teksavvy so far.

Andrew Wright


This company processed my new service without delay .I had a small billing issue which was resolved upon calling their accounts department. Self installation worked correctly

Terry Moorby


Ben Mak


I've been with Internet Lightspeed for a year and a half and couldn't be happier. I've never had a problem with the service and when I've had questions, they get... read more back to me within 24 hours. Their agents and technicians are based in Burnaby so you are not talking with someone in another part of the world. 100% better than dealing with the big communication companies who's customer service is non-existent, plus I'm paying a third what they charge. Kudos!

Sherri


Lightspeed has been been brilliant! We installed it about six months ago, they're only $48 a month for a great wifi package and the quality has been so much better... read more than Shaw's who we were previously with. The set up was easy and the customer service is always great. Highly recommend!

Mickey Yaskow


I have been very happy with the quality of service that Lightspeed provides. Customer service has been awesome also

Lorna Armitage


Excellent internet company. Fantastic service, from sales, to service, to the technicians. So glad I left my "brand name internet provider". Highly recommend.

VKC


Was with Lightspeed for 2 years before moving provinces. Support competition in telecoms and consider them or another reseller. They are far cheaper than the main telcos for the same... read more product and I always had great support when needed. Bringing your own modem is a nice feature too to ensure you aren't getting a dud. No hidden fees or price increases at all. Would happily go back to Lightspeed if they serve my area

Julian G


Staff are helpful, prices are reasonable, range is exceptional.

Phantomsbreath


We have used Lightspeed for 8 years. We use the slightly more than basic package and run our VOIP phone and multiple devices at a time (at least 6) with... read more no issues. If/when we have a service issue, the wait times are minimal (seconds to a few minutes) and the tech people are very helpful. They even helped me set up my router, which they did not provide. Thanks guys!

Notmir Hill


I have used Lightspeed for both landline and internet for many years maybe over 20 years. I first used them when only dialup was available for internet. I tried both... read more Telus and Cable but went back to Lightspeed because of so much less than other options and great service. I recommend them to everyone. Their price and service cannot be beat.!

Ken Burgar


The customer service rep was thorough and quick. Everything was explained without me having to ask tons of questions and that brought me a lot of comfort and there were... read more no hidden fees so for the price this is an amazing deal and as the use one of the major Internet providers, I'm not giving up anything for the big amount of money I used to have to spend .

Jamie Smyth


Great customer service and reliable tech support. Great for people with standard needs for an internet connection such as home office, streaming, and regular downloads. Great value overall.

Alvaro Flores


Reasonable internet services and work great.excellent customer service as well.would highly recommend

Janice Wilson

PROVIDING THE BEST INTERNET PRICES & SERVICE SINCE 1994!